JOIN US FOR AN UNFORGETTABLE EXPERIENCE OF TAPPING INTO YOUR INNER BEING, POWER & WISDOM, LIBERATING THE FULLNESS OF YOUR PASSION, LOVE, CREATIVITY, INSTINCTS, SELF TRUST & LIFE FORCE
A life-changing 4-night retreat to heal past traumas and conditioning and become more of who you are with limitless potentiality and freedom.
15-19th June 2023, 6-Women, Lake Hawea, NZ
BOOK YOUR SPOT NOW
Are you ready to transform anything that no longer serves you so you can step into a new paradigm of well-being, creative expression, and freedom?
As a woman, it can feel like you are meant to carry the world. Amidst endless tasks for your family and your career, it's easy to de-prioritize your self-care. Over time, you lose touch with the soulgasmic connection to who you are. Caught up in the hustle of life, you give yourself only what's left over from serving everyone else.
Your flame flickers, where it once burned bright.
Energy feels dense where it once flowed freely.
You're cut off from your creativity and core essence.
Your soul craves a return to liberation, clarity, and embodied power.
Hello, Wild Queen. I see you.
This is your invitation to rise to a new paradigm of well-being, self-expression, and freedom, so you can land in the throne of your body and experience the luminosity of who you are.
Wild Queen is a 5-day retreat to awaken and activate the richest, most fulfilling expression of your life.
Surrounded by awe-inspiring nature, and a community of like-hearted women, you will liberate the YOU that's tapped into embodied power and freedom. You'll dance in connection to divine source and play in the field of infinite potentiality.
Are you ready to harness the raw potential of who you are, rekindle a deep connection to you and your body, and transform from from within?
Wild Queen is an experiential journey of embracing your wild wisdom and channelling it towards creating a life that is in alignment with your greatest expression - a life that brings you most alive.
Harnessing the Wild Queen energy in you fires up a fierce, wise and unapologetic femininity, one that is deeply connected to your body, the sensuality of your senses and the natural world. Where you are not afraid to take risks and blaze your own trail. Harnessing her power means tapping into a wellspring of creativity, passion, and strength, and using it to create a relationship and a life of joy, fulfilment, and impact.
Activating the Wild Queen brings you momentum where you have stagnation, power where you've been hiding, and a slap in the face wake-up to remembering who you the fuck you are.
BENEFITS
Through the Wild Queen practices you become:
Highly attuned to what you are and aren't available for to serve your highest good, sexually, relationally and in all areas of your life.
Skilled at landing in the throne of your body and activating your innate power, beauty and magnetism when you do so.
De-armoured in your heart and body so that you feel a sense of synchronous flow, openness, softness and vitality and are able to receive and have more love in your life.
Trusting of your instinctual wisdom so that you are longer leading from your crazy monkey mind, fooled by the things that pull upon your fears and lead you astray and into settling, and instead lead yourself to a life of richness, fulfilment and integrity.
Awake and connected in your multidimensionality; energetically, emotionally, physically & spiritually, where your sensitivities become your superpowers.
Efficient and effective at coming out of go-go-go in imbalanced masculine energies, and into a state of harmonious calm, bliss, pleasure and overflow.
Available to pleasure, power and playfulness.
DAILY PROGRAM & ACTIVITIES
The Wild Queen Intensive is highly experiential. Through practices and processes, you will be taken into the fullness of your essence within the temple of your flesh, harness the raw potential of who you are, rekindle a deep connection to your body, power and orgasmic life-force, and transform from the inside out. Safety is what expands us. At all times you will be encouraged to work within your own desires and capacity and to follow the wisdom of your body.
Wild Queen practices include:
Somatic dreamwork
Somatic meditation
Holistic Pelvic CareTM Bodywork (privately)
Healing with somatic trauma techniques and energy.
Rapture breathwork and dance
Wisdom Walks in nature
Periods of silence
Circle sharing
Nervous-system based trauma resolution and expansion processes.
Rituals and ceremonies
Skinny dipping in the lake
And many others!
The day will look like.....
Morning session 7:30 am
Breakfast 8:30 - 10 am
Morning session 10 am - 1 pm
Lunch 1 - 4 pm
Tea 4 - 4:30 pm
Afternoon session 4:30 - 6 pm
Dinner 6 - 7:30 pm
Evening free time or group session 7:30 - 9 pm
Lights out 10 pm
I don't think the meaning of life is what we are seeking. I think it's an experience of our life having a

resonance

with our

innermost being, so that we actually

feel the
rapture of being alive.
(
Joseph Campbell)
Hello, Wild Queen.
I see you.
You've got dense energy where it wants to be flowing freely.
You've been holding a lot inside.

You crave a return to liberation, clarity, and embodied power.
You have dreams that are waiting to come out.
MEET NINA POWELL
I have an MSc. in Human Factors Psychology, and Certificates in Somatic Sex Coaching & Educating, Holistic Pelvic CareTM and am certified as a Somatic Experiencing Trauma Resolution Practitioner, skilled in the arts of soul retrieval, healing sexual and developmental trauma and expanding into more pleasure, joy and life force. Where you get out of confusion and feeling stuck and into momentum and satisfaction and create a life in alignment and integrity with who you are and want to be.
For 9 years I have been a guide for women in their own liberation specifically working with reconnecting you to your feminine soul, intimacy, and sexuality and lately, more and more this deep reconnection work to who you are is leading to supporting women into doing their soul work and thriving with it, as this I have noticed is the natural evolution of things.
I've worked with hundreds of women all around the globe, across cultures, 1-1 and in groups. My natural genius is seeing who you are at a deep level and helping you to see and feel that too.
I bring a coaching approach to my work where we are looking forward to where you are going and doing the transformation and healing along the way to get you there.
Prior to this, my whole life I worked in corporate environments in various roles from a consultant in safety-critical industries as an Occupational & Human Factors Psychologist working with safety culture and design, to Accountancy.
I've intensively trained in somatic meditation and Tantra ever since I came across it 15 years ago including many group and solitary retreats, some a whole month long in silence with countless ceremonial and nature-based soul-initiations. It is part of my daily ritual to practice.
My path of medicine is through the body. I've found that you don't need anything other than this form we have to take us all the way into the subconscious and other cosmic realms to access the deep transformation and wisdom that frees your life, enables you to give and receive love deeply, and offer your greatest gifts to the world.
I spent many years keeping my mouth shut, afraid of being alone forever, trying not to cause upset in my relationship, trying to be professional as a businesswoman, and following what I thought I should do to have a successful and fulfilling life.
But I got to a point where everything fell apart in my marriage, I had to make some really big decisions, and it woke me up to the preciousness of this finite life I was living.
I began to be more courageous and follow the path of my own heart. I started to instinctively follow my desires and began the path of overcoming fears that were keeping me stuck and settling for less than what if I was honest with myself, was in integrity with me.
Living in integrity is not the easiest path but it's incredibly rewarding.
I am honoured to connect with you.
X Nina
"I had been living in confusion for a long time. A matter of years. The confusion of... Who am I, What the fuck is going on. Who am I in my relationships, my marriage?
It all came to a head. I knew I had to do something about it no matter what. I felt like I was achieving things and missing 'life' at the same time. Really wanting to open up more of a creative state and get out of the yang state.
And now, I'm not in that state of confusion. I am feeling relaxed in my relationship situation and my work. Almost like I am floating around on light feet. A calm feeling that didn't used to be there is just here now. I feel really calm and at peace. I noticed even yesterday talking on the phone. I was like "is that me talking". I just felt really relaxed. You know how you come across people where they are in that state of everything being fast - this is how I was.
My whole world has opened up. So many things feel like they are connecting around me. New people coming into my life. They are coming in because there is a reason. I've never felt like that before. Serendipity. I feel a lot happier. There is a sense that there is a much bigger everything that I am a part of.
My marriage has transformed. I have a deeper connection with myself and a partner to share that with me for the rest of my life. Had an awesome intimate session on the weekend. Put on lingerie. Switched my mindset from chore to choosing. Bit of a breakthrough for me. I feel like I can lean over in the bed and have a cuddle with him and not feel pressured that it's got to go somewhere. "
"The first thing that happened was that my emotional block (even just by walking through the front door) was finally addressed. This gave me huge relief and made me feel like my "problem" was already much smaller as I was giving it attention it deserved."
"Everything is going well. Yes I've been practicing and becoming more and more aware and in touch with my body and the sensations. I feel more connected to my body each day. Oh and the other night when I was super tired, I had an orgasm that was lovely and caught me by surprise, then a minute or two later I had another orgasm!!"
"It's amazing how much I have learnt in the past few weeks, my body feels so much more open, relaxed and receptive. The breathing techniques are working so well for me, I feel really connected to my partner again and more open to the world too. It's a wonderful feeling!"
"I want to send a message of gratitude to you and say how much my life has changed since doing the sessions with you. My love life with my husband has improved dramatically and we are now having exciting, spontaneous, passionate, loving, intense sex most days now and my body responds so fast! It's almost the opposite now that my body responds so quickly to touch that the juices start flowing before my mind is even aroused! I'm able to have an orgasm probably every time now and moving forward I want to extend this feeling and have multiple - so thats the next step. My awakened confidence in my own body and sexuality is influencing all areas of my life and the lack of will no longer hold me back in the pursuit of total freedom to live this life to the fullest. "
KEY #1
Discover your buried truths and hidden desires.
KEY #2
Become deeply connected and aware of your body and its sensations.
KEY #3
De-armour of layers of hardness, trauma and conditioning and experience a whole new state of openness which will allow you to Receive, Feel and Open to love, pleasure and aliveness and be less in your head and more in your body.
KEY #4
Reconnect deeply with pleasure and your body to feel more joyful and alive.
KEY #5
Activate the wild wisdom and instincts so you can create more hell yes! experiences, nourish yourself from the inside out, stop putting everyone else first, and make decisions in a relationship that serves your greatest good, not the unmet needs of your child self.
KEY #6
Cultivate the expansion of your nervous system capacity and enable dreams to become a reality.
THIS EVENT WILL BE A DEFINING MOMENT IN YOUR LIFE
You will:
Come back and into who you are

Access your innate power

Rediscover and reclaim your natural essence

Be freed from a life full of 'shoulds' so you can live a life from your soul

Start caring more about yourself than other people

Create a life that feels in alignment and integrity

Trust yourself more
DATE & TIME:
15-19th June 2023. Arrive from 4 pm. Depart 10 am
LOCATION:
Lake Hawea View, Lake Hawea, NZ.
Lake Hawea will activate you. It is historically a place of healing. Where people would come to receive what they needed to come back to themselves and initiate wellness and transformation. While here we will be working on the land, in the incredible nature that surrounds us, and in the luxurious cocoon of our lodge.
Note: There will be no drugs or alcohol at the retreat.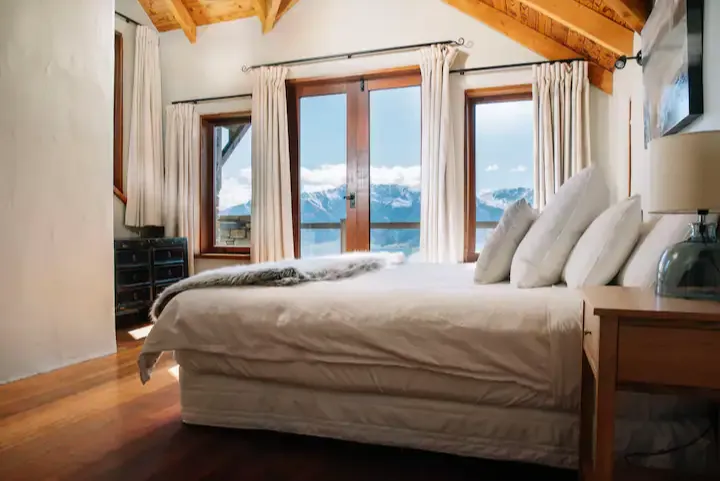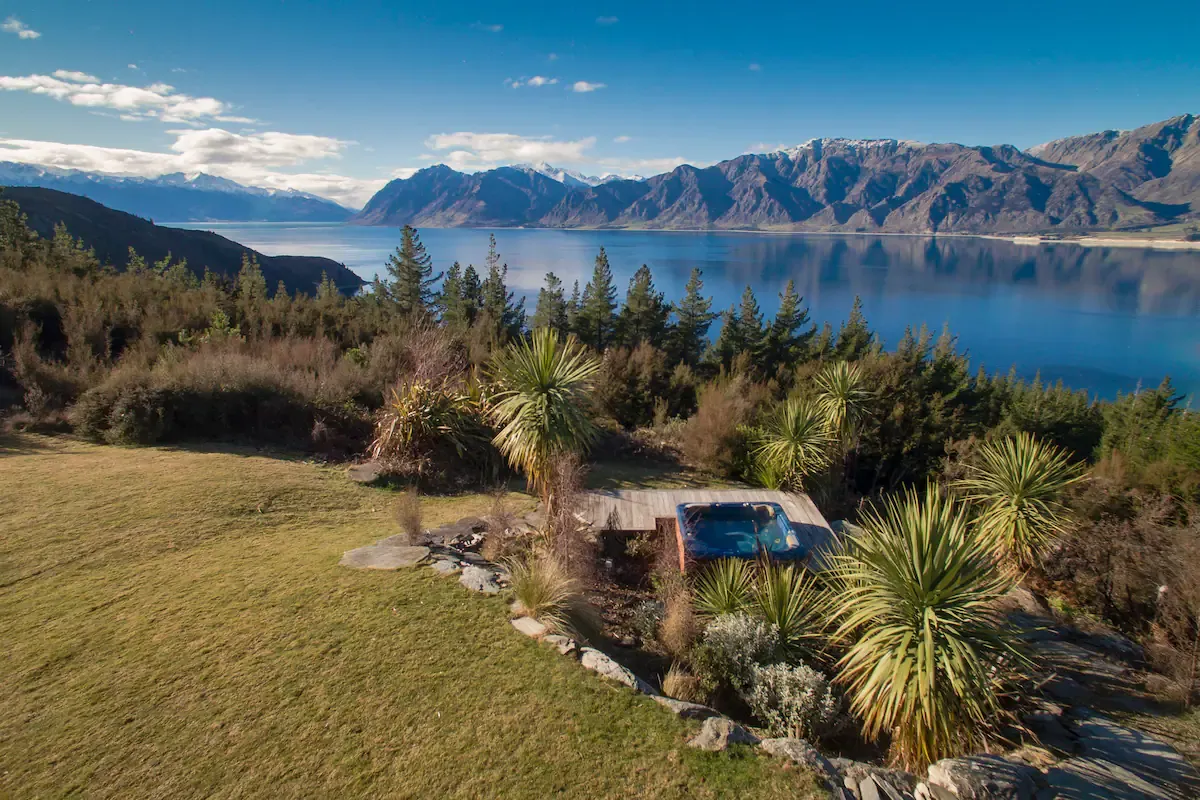 "WOW! The two day retreat I spent with Nina was an incredible and transformational experience. I wasn't sure what to expect but starting with some simple exercises at the beginning of Day 1, I began to slowly reconnect with my physical self and can't believe it's taken me this long to just be present with ME! The work we started exposed my vulnerability and opened up a curiosity to further explore my inner-self, both physically and emotionally. As a result I feel not only more confident in listening to my inner truth but more empowered to let go of the "maybes" in my life and create more "hell yeah" momentum.
I have so much more clarity now about my desires, what is important to ME and am excited to elevate my relationship and reignite my sexual fire with some new techniques. Since the retreat, I have been making small incremental changes and feel a newfound sense of clarity and calm. I can't recommend working with Nina enough – she has given me the leap forward I didn't even know I was looking for. I'm am excited to keep working with her to see where this journey might take me."
"Before starting the course I didn't know what 'I didn't know' and I felt blocked from accessing pleasure in my body, sort of frozen in myself.
The most significant outcome was giving myself permission to feel pleasure and self-love, what was missing was making my pleasure a priority this is a fundamental shift to my habitual way of life.
The most beneficial part of the programme was being part of a group, I wanted to keep up with the practices and share my experiences within the private group of amazing women, we were all on different journeys and I learnt a lot from others' experiences too. A safe and private place to share.
What shifted for me was being in my world with new eyes, being more accepting of myself, more connected to my authentic self and I was able to lift some of my self-imposed limitations. I still have a way to go but I have the tools to discover and explore my body and heart space.
This is a course that could be repeated and repeated and new amazing breakthroughs will happen. Nina is an amazing coach, professional, authentic and wise. I thank Nina for my opportunity to learn and explore in a beautifully supportive group. "